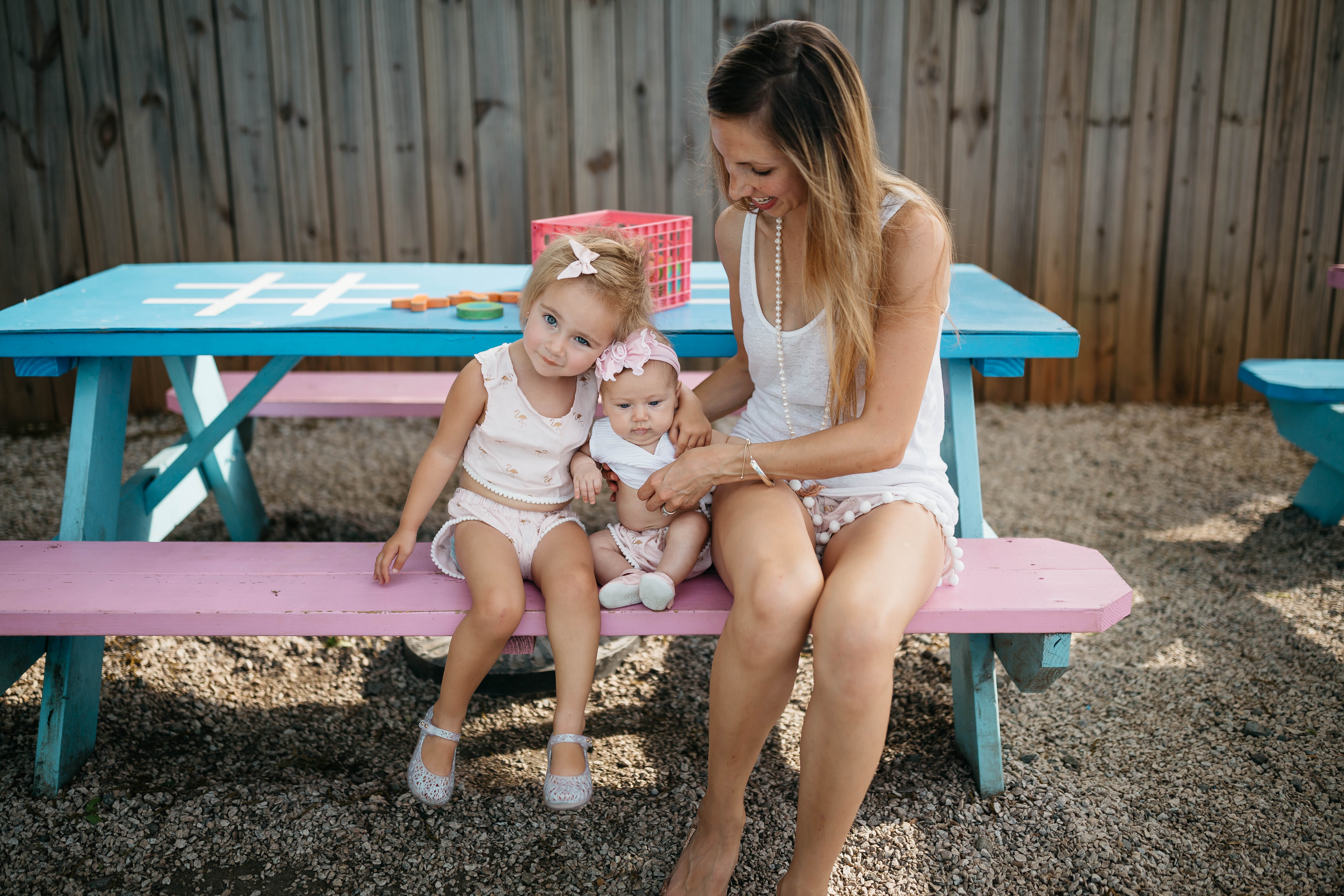 When we first moved to the Charlotte area, we lived right behind the best snoball place EVER! We didn't realize it until someone told us, though. Once we learned it was just across the street, it became a pretty steady part of our diets. If you've never been to a Pelican's SnoBall place, do yourself a favor, and pop on over to the closest one. It may be an hour's drive, but it's worth it! Kevin and I were both so sad when we moved 20 minutes away from ours. But, low and behold, just this past week, though, we found another one (don't ask why we didn't do more research) that's literally a five minute drive from our home!
The fun thing about this one is that it's even BETTER than the other location we were going to! The tables have games on them , there's a little playset, and some hoolahoops! It's also right downtown, so you can walk to other cute shops if you wanted to. I think the girls and I will be having a lot of pool days and then going to Pelican's for a little midday snack.
And how adorable are these blush flamingo shorties from P and the Lion?! The girls even have some cute tops to match the shorts! P and the Lion is one of my favorite places for mommy and me sets. They're perfect for the beach or lazy pool days. I don't think I take mine off in the summer. The ones I've worn over and over…and over…have even become my sleep shorts! Go grab yourself a pair just for you or a set for you and your little girl!
Oh…and then go to Pelican's for a snoball. You won't regret either decision.
Shop the post below (my current necklace is sold out, but there are two other rose gold pearl necklaces!):
Related