Spit Up With a Side of Guilt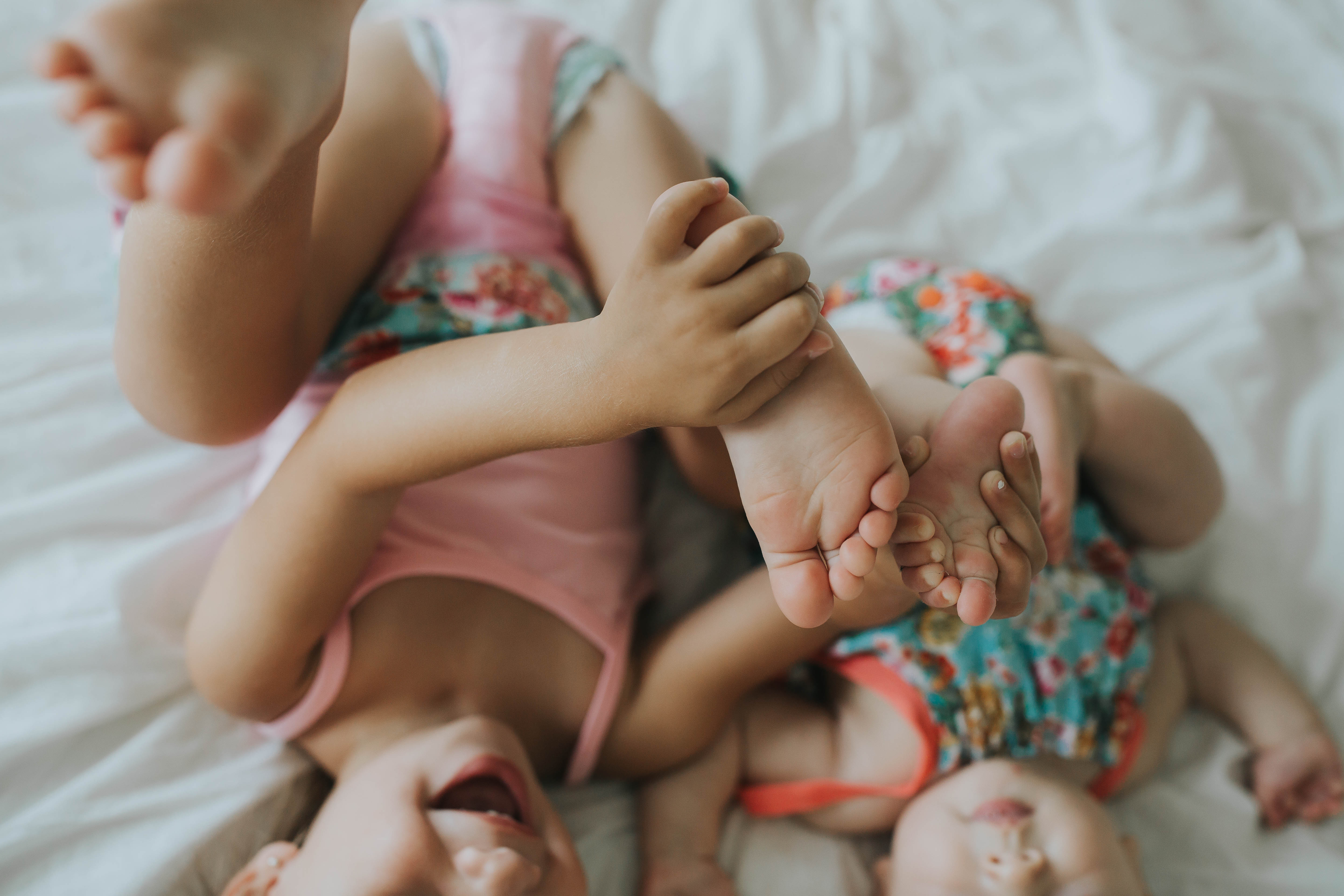 Y'all..this week I leave to go on my first ever "momcation." I never left Hallen for an extended period of time when she was a baby, because I just couldn't leave her side, and well…she needed me! I felt guilty leaving her to go have fun. I felt guilty for not being there for a fun moment that she may have. I felt guilty for her few minutes of crying that would inevitably happen when I closed the door and said goodbye. I felt guilty before even making plans, so I just didn't make plans. We had a babysitter every once in a while, but I think I can count the number of times on one hand.
This Thursday, my mom will be watching both girls for two nights, though, as I party in Nashville with my mama friends! I wouldn't have dared left Hallen at 4 months old, so I am feeling a twinge of guilt for leaving Hazel this early. But, I have to stop my own thoughts as they start to get away from me. She will be fine. My mom raised two happy and healthy humans. She's been a mom for 30 years. My girls love her. And Kevin will still be here after work. But why do we put this guilt on ourselves? Why does it happen?
I started to ask myself those questions, and I think part of it is because as much as they drive me bonkers some days, Hallen really does say the darndest things that make me have some big belly laughs, and Hazel just loves me regardless of my bad morning breath or if I can't hold her because I have to tend to Hallen. I don't want to miss out! I don't want someone else to experience what should have been my moment! I know that may sound all sorts of crazy, but I covet my "mom moments." Those special coos from Hazel from when I walk past her or the sweet words Hallen says when you get her out of bed in the morning. And I know she calls for mommy in the middle of the night if she has a bad dream or wants a snuggle. I love those moments.
And the other part of the guilt is thinking that only I can fulfill their wants and needs. Part of that is true since Hazel is exclusively breastfed, but I've been pumping every day preparing for my mommy trips this summer, so now someone else can take care of her. But, I know exactly how they both like things. Hallen likes her waffles torn into pieces and milk in a certain cup. Hazel likes to be held upright and not curled up in your arm. Hallen still says "da-da" for the word "that." Hazel needs a paci in the car with a blanket stuffed under the paci to help it stay in. Hallen likes her blanket to be flipped to a certain side. The list just goes on and on. But, I know they'll be perfectly fine if not everything is the exact way I do it. It'll probably be good for them in some way!
I really wish mom guilt wasn't a thing, but how can it not be once you grew their tiny little souls inside of you…or even if you have adopted children…you nurture their little souls from day one, giving these tiny beings every ounce of you! And when you dedicate your life that much to something, there's bound to be guilt tied to it when you feel like you aren't meeting your own standards, someone else's standards, or putting something in front of it. I don't necessarily think it's bad to have that mom guilt either! It's a true feeling and keeps us anchored to those little nuggets who can be quite unpleasant some days. Embrace the guilt…not as a negative thing, but as something that just comes with parenthood. It's like spit up with a side of guilt…you kind of feel guilty, because you're mad at your four month old for ruining a nice shirt the moment you put it on, but there's nothing you can do about it. It just comes with the territory.
I mean..I'm going to miss their two faces, their giggles, and kissing their squishy cheeks for two whole days, but I know they're in great hands. I may just come back with an air-brushed t-shirt  that says "Nashville #momguilt Vacay 2017 with all of us linked arm in arm wearing hot pink bikinis. Too 90s?
Y'all, it's okay to have that guilt when you're going out with your friends or leaving your babies to go to work everyday. We all have areas of your life where you thought…"ohhhhh, yeah I shouldn't have said it that way to her," or "I should have handled that situation differently." We've all been there. Right now, mine just happens to be leaving the kiddos. And I actually have a slight guilt for leaving my husband. Has that happened to any of y'all too? Like..maybe he won't know what to do, because he's not home with them like I am? When I start saying that to myself, though, I have to stop in my tracks immediately! He IS the other half of our kiddos, ya know. He does know how to love them fully, intentionally, and just as much (with probably more patience) as I do.
So bring on the vacation…not because I "deserve" at trip alone without any attachments (because the pump is coming along anyways), but just simply because we planned a mamas only trip. Bring on the guilt, because when I get home everyone is getting smothered with kisses and tickles!
Related