Raising a Village with Kinbe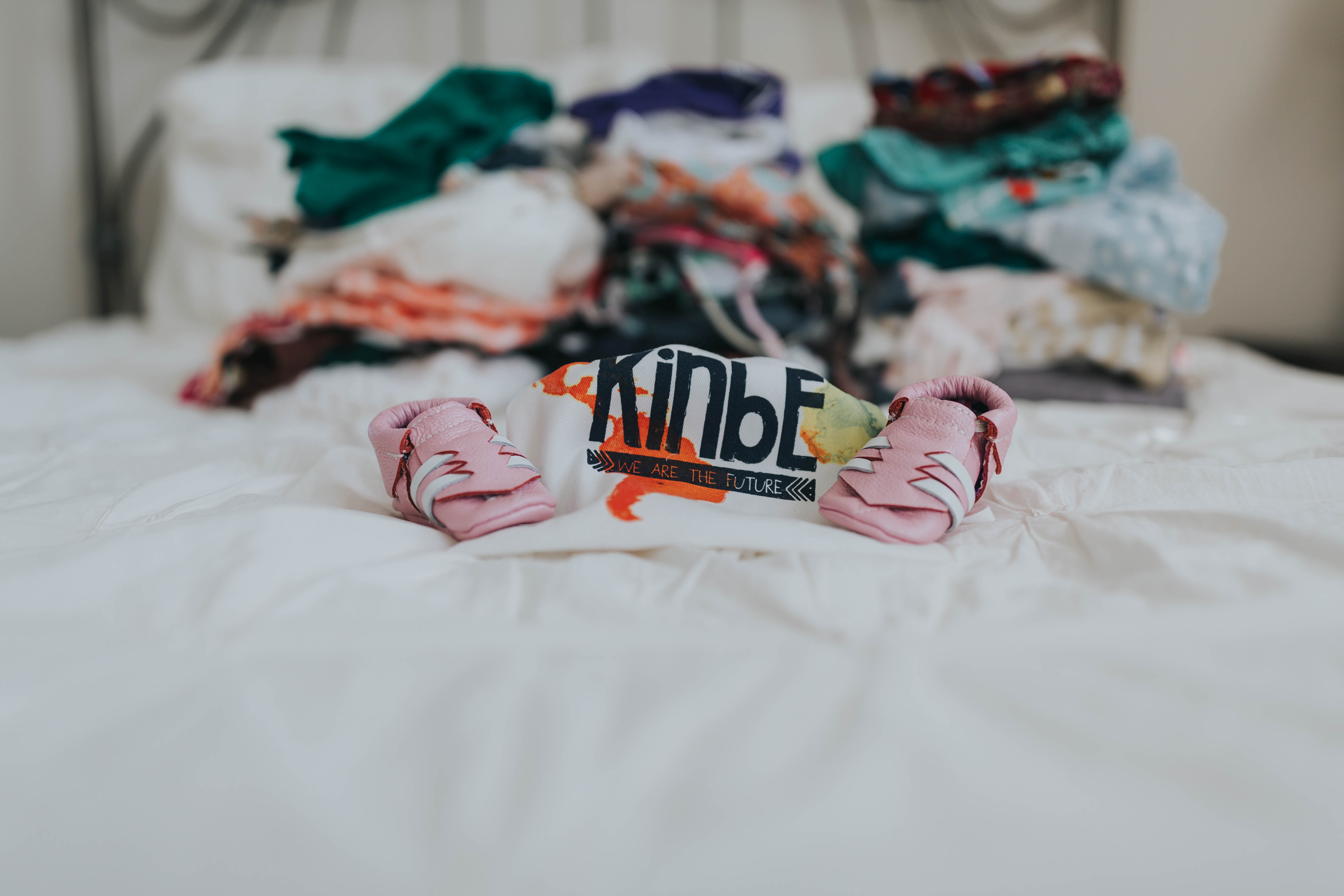 I recently had an amazing opportunity to partner with Kinbe to help spread the word of their great cause. Children have always had and always will have a soft spot in my heart. Maybe it's because I've always known I was created to be a mother, or because we had trouble conceiving, or because we had a miscarriage…probably a little bit of all of that.
I wish I could take in all the children that don't have a home or have never experienced a loving mother or father. And I know a lot of us feel the same way, but the reality is we just can't do that! But Kinbe is giving us the chance to help out with children in a Guatemalan orphanage by donating baby and toddler items OR buying a pair of their moccs. When you buy a pair, 25% of those proceeds go straight to the orphanages.
The more I've read about Guatemalan orphanages, the more my heart breaks. Most children three and under sit in a crib all day without anyone to play with or pick them up and just give them a hug. They're overcrowded, and simply don't have the resources to provide children with basic needs. And the sad part is, these children can only be adopted in Guatemala. So, Kinbe is partnering with Hope of Life, an amazing non-profit who rescues abandoned and malnourished babies in Guatemala, to help them create an orphanage that is more of  a family-style orphanage. How amazing is that?! That's something I want to be a part of! We aren't allowed to adopt these children, but we can help them thrive and love life a little more in their country.
I've decided to donate a lot of my girls' old clothes and toys that just sit around our house. We already have more than enough. And I want to be a part of something bigger than myself. So, if you'd like to join with me in Raising a Village with Kinbe, donate your gently used baby/toddler items, and receive 40% off your order. Your coupon code will be given when you join the movement. You can learn more here www.kinbe.co/villagedrive.
Examples of items to donate:
hygiene products
baby safety items
baby/toddler sensory toys & books
portable cribs and play yards
bottles and feeding supplies
blankets, sleep sacks, swaddles
formula & baby food
training potties, diaper cream, baby wipes
clothing, socks, shoes
over the counter medicines
Related