Comfort + Practicality with Bravado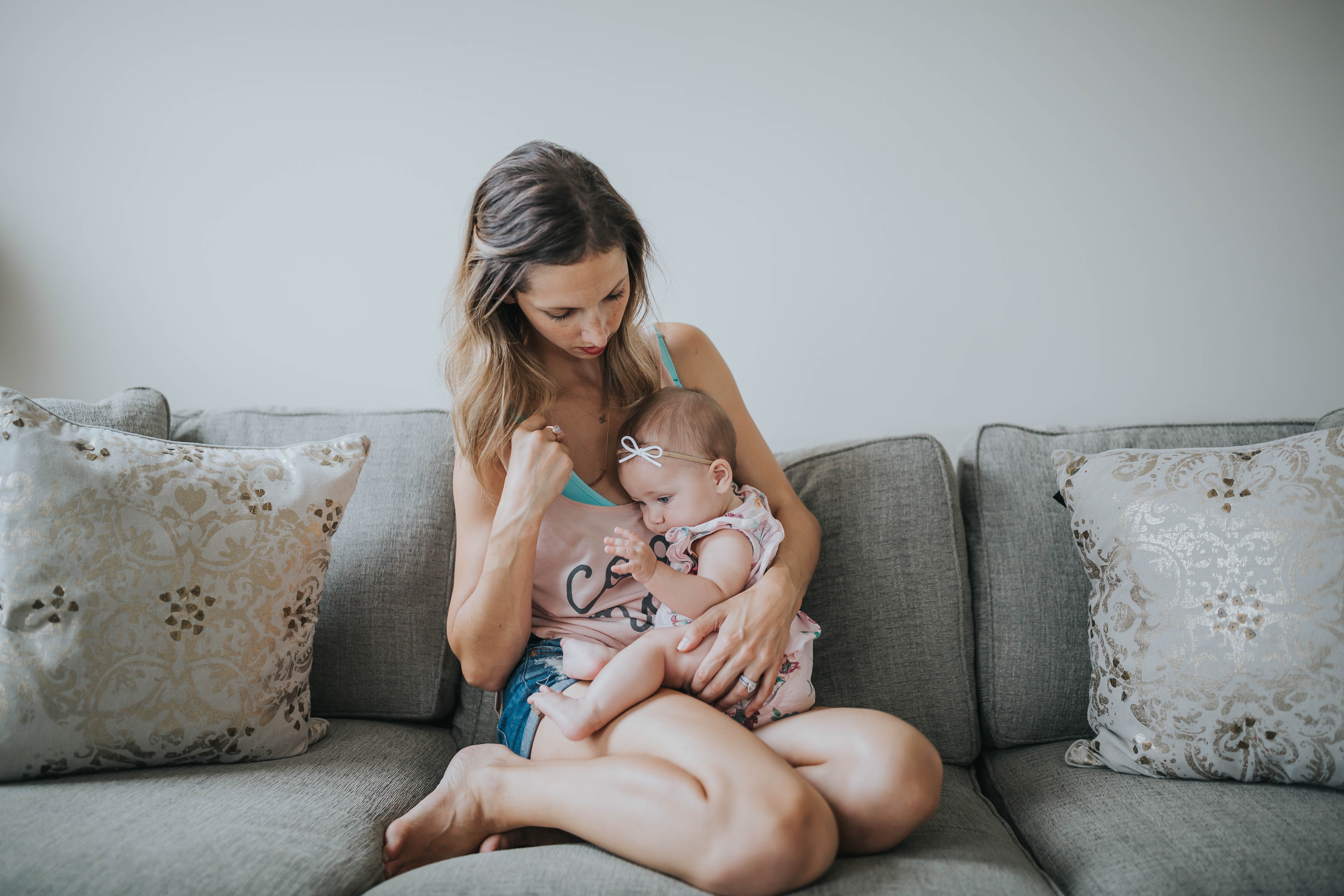 What's the first thing you do once you get home from being out for a while? Whether that be going to work or just hanging out with friends…
Mine has always been to take off my bra, and put some comfortable clothes on. Even my mom can attest to that since I was young! And I know you do it too. It's a little sense of freedom. No more restrictions of how you can lay or cross your legs or where your boobs have to be!
I have an inkling that that's one of the reasons leggings and oversized tops came back in style. It was comfortable back then and it still is today! And I've said this time and time again…when you're nursing (or heck…just have kids to chase) comfort IS KEY!
But, I don't always have time to change from my "cute but kind of restricting" clothes to my "comfortable but not so fashionable" clothes. Bravado helps with that! I've been wearing their nursing tank and only their bras for the past two weeks, and I can honestly say that their bras move with my body. I have no knowledge of bra making and design, but I do  know that the band on the Body Silk Seamless Nursing Bra basically molds to me and goes where I go without me noticing that it's still on. Most of the time with bras, I have to readjust after I bend over, twist, or reach up to grab something, and I've NEVER had to readjust this bra!
Another problem with a lot of nursing bras and tank tops is that they provide no shape, so I end up wearing something not quite as comfortable, because that vain part of me wants to also look decent in clothes (now that I'm out of the newborn zombie phase). The Body Silk Seamless bra and tank both have these amazing cups that give such great shape! And I'm just going to be very blunt for a moment, but they make your boobs look really good! The cups act just like a normal bra's cups. You have the option to take them out if you want to as well, but I don't think I'll ever be doing that. It's also practical since it acts as a little extra protection from leakage.
Even Kevin said something to the effect of …"wow…they look really perky!" Tell me that's not something all nursing moms want to hear! It also made me want to cover up a little to make sure I wasn't being too showy, though, ya know?! ;-P I know how hard it is for us mamas to feel like "we got it going on." It's tough! In fact, it's not even a daily struggle…it's an hourly, minutely struggle. Because at any given moment you have a clingy toddler, nursing baby who is tugging your nipples left and right, or a child who is just screaming their lungs out. And it takes all you have to not walk out the door and just start throwing rocks at the windows  ( I know this, because I've been there).
And one article of clothing won't take all of this frustration and exhaustion away. Nothing will. That's just parenting. It makes us stronger and it shapes our little ones into who they'll be one day. But if one annoying thing can be taken away from your day that's easy to get rid of, why not get rid of it?! Invest in some quality pieces for yourself so you aren't yelling at your kids and cursing your bra at the same time (you know how the whole scenario goes…don't pretend you don't…"why is everything going wrong right now?!").
Live in the moment, play with your children, do somersaults across your yard, and just enjoy those moments you don't want to miss! I know I've had those times where I wish I had something different on so I could just "play" or not worry about the way I bent over. I understand that you're a mom and you spend most of your time and effort on your children. I really do. But choosing you for a few moments won't jeopardize their joy…it'll only increase it.
*** I was given some items for review, but all opinions are certainly my own**
Related