Plant Based Menu with Bob's Red Mill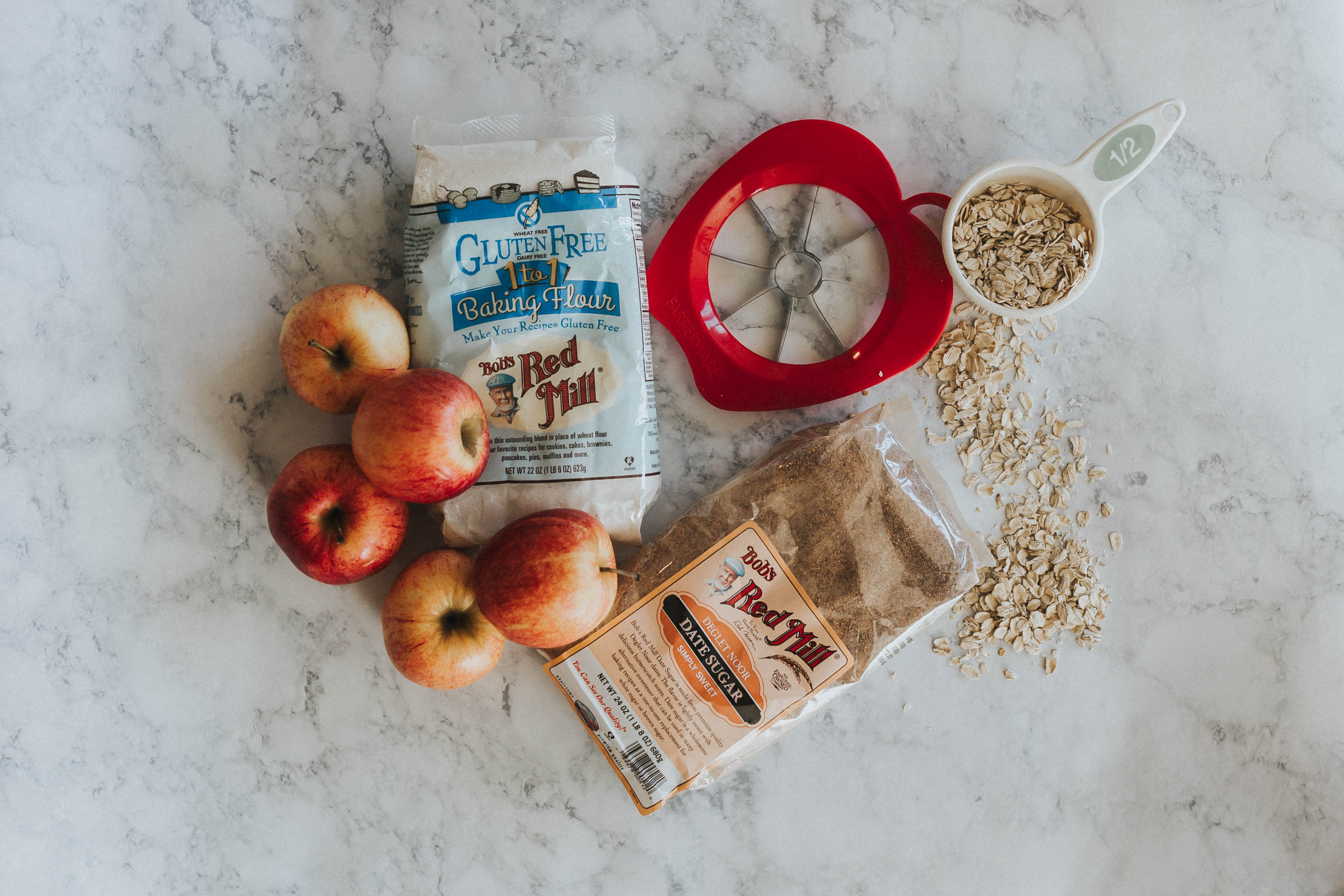 For me, Christmas is here. Like seriously. We're putting our Christmas decorations up this Friday night. I have it scheduled in mine and Kevin's synced calendar. It's happening. If it's warm, we may just have to blast the AC so we can turn the fireplace on. Don't act like I'm crazy. I know you're already jamming out to Christmas tunes in your minivan too. AND I don't decorate for Halloween, so I have the decorating bug in me, ya know. It's time.
Something else I love about the holidays is eating holiday food! Who doesn't love that? I used to always get so nervous about "putting on the pounds." But, seriously…I eat pretty healthy most of the time that a few splurge meals here and there won't hurt me. The good thing is that I've also learned how to make some of my favorite dishes a little lighter or with better (more whole) ingredients. And I've just learned to make nice warm, comfort meals a little different than they looked on my table growing up. I've learned that I REALLY love Asian flavors more than anything else (thank goodness my brother married into a Vietnamese family…that food is SO good)!
My favorite go to ingredients come from Bob's Red Mill (seriously. They provided some products for me to review, but I haven't met a product I don't love yet). I keep trying a few more things each time, slowly to completely switch over to healthier ingredients for my family. This time around, I wanted to start stocking up for the holidays, and trying out new menu items that I can take to friends' homes or for when people come over to our home for dinner.
So, I started with a nutritionally packed meal, followed by another nutritionally packed dessert! You can add on whatever apps and drinks you'd like, but here are a couple recipes to add to your menu as well!
Adzuki Beans & Sauteed Kale on Wild Rice
1 cup Bob's Red Mill wild rice
1 cup Bob's Red Mill adzuki beans
1 bunch kale
2 TBS toasted sesame oil
1/4 cup tamari or shoyu sauce
1 clove garlic
onion powder, salt, and pepper to taste
I started off rinsing my beans and rice. Then, bring 4 cups of water to boil with the cup of rice already in the pot. Once it boils, turn it down to a simmer and leave it for 45-60 minutes (mine took 60 minutes), stirring occasionally.
Put the beans in enough water to cover them. Once the water begins to boil, reduce to a simmer, and cover for about 35 minutes.
While everything is boiling, go ahead and chop your kale. Crush the garlic. Add your 2 TBS of oil to a pan ( I used a wok, because that's what I had), and let it get warm. Toss your kale in and mix it with the oil. Once the kale is mixed in the oil, go ahead and add your tamarin (shoyu or soy sauce). Reduce the heat, and let the kale wilt.
Once it's all done, you can mix it together, or layer it with one ingredient at a time…or toast some pumpkin seeds like we did to throw on top!
We love garlic and on EVERYTHING, so this savory meal was delicious. We may or may not have added a little heat to it with sriracha. 
All of these flavors tasted very fallish or holiday-esque..in a healthy way ya know..but not nasty healthy. The nuttiness and earthiness from the rice, mixed with the garlic flavor in the kale, and the buttery/sweet flavor in the beans were excellent. Definitely a satisfying meal! And most ingredients, you have in your pantry! I love a meal that doesn't take a lot of effort, money, or brain power. Sometimes just going back to the basics and putting a little spin on it is all you need!
We followed up our meal with a plant based apple crisp! I made a few mistakes along the way, but that doesn't mean it wasn't delicious! Apple crisp has ALWAYS been one of my fall favorites. The cinnamon, mixed with the apple, mixed with the buttery goodness was just the perfect combo! But now, we don't really cook with dairy, so this one has coconut oil in it!
Apple Crisp (adapted from Doctor Oz's recipe)
1 3/4 cups quick cooking oats
1/3 cup Bob's Red Mill gluten free baking flour 
1/4 cup Bob's Red Mill date sugar
1/2 tsp salt
1/4 cup coconut oil (soft)
1/4 cup maple syrup
Cinnamon and nutmeg to liking
2 TBSP apple juice
2 TBSP apple juice concentrate
2 TBSP orange juice concentrate
2 TBSP cornstarch
7 small apples (4-5 large)
Preheat oven to 350F.
Stir oats, flour, date sugar, and salt in a large mixing bowl. I then melted my coconut oil for 30 seconds in the microwave (too long. Mistake number one…if it's already at room temp and moldable, don't microwave).
Mix the coconut oil in with the oat mixture until it's all mixed together really well.
Next, stir in the maple syrup and apple juice. Set that bowl aside. I also added some cinnamon and nutmeg to this mixture, but I screwed up here again. I accidentally added 1/4 tsp nutmeg and then 1/2 tbsp nutmeg instead of cinnamon. Whoops! Had to try and get that extra lovely serving of nutmeg out really fast! (Needless to say, my crisp is a bit more "nutmeggy" than I'd generally go for. )
Start with a new bowl for the filling. This is where I went really wrong. I didn't have concentrate, and just kind of threw some things together, but did it a little wrong. So…stir the cornstarch and juice concentrates together in a large bowl. (After you peel the apples, you'll toss them in this mixture.)
I don't peel my apples when I make apple crisps every time. This time, I chose to leave the peel on. I don't mind it, but if you do, peel and dice apples into small pieces, and then add them to the cornstarch mixture. Toss the apples until they're covered with the mix.
Last, spoon the apple mixture into an oiled 8×8 baking dish. Then, cover the apples with the oat mixture. I pressed the oat mix into the apples a little.
Throw that crisp in the oven for about 35 minutes!
I'm not going to lie…I've also been eating this for breakfast, because seriously…it's healthy and really delicious! 
Yum!! Y'all…try these! All the holiday warmth and goodness while still sticking to a healthy meal plan. Just don't go crazy with your nutmeg in the crisp like I did ;-P
***I was provided some ingredients for these recipes, but ALL opinions are honestly my own***
Related