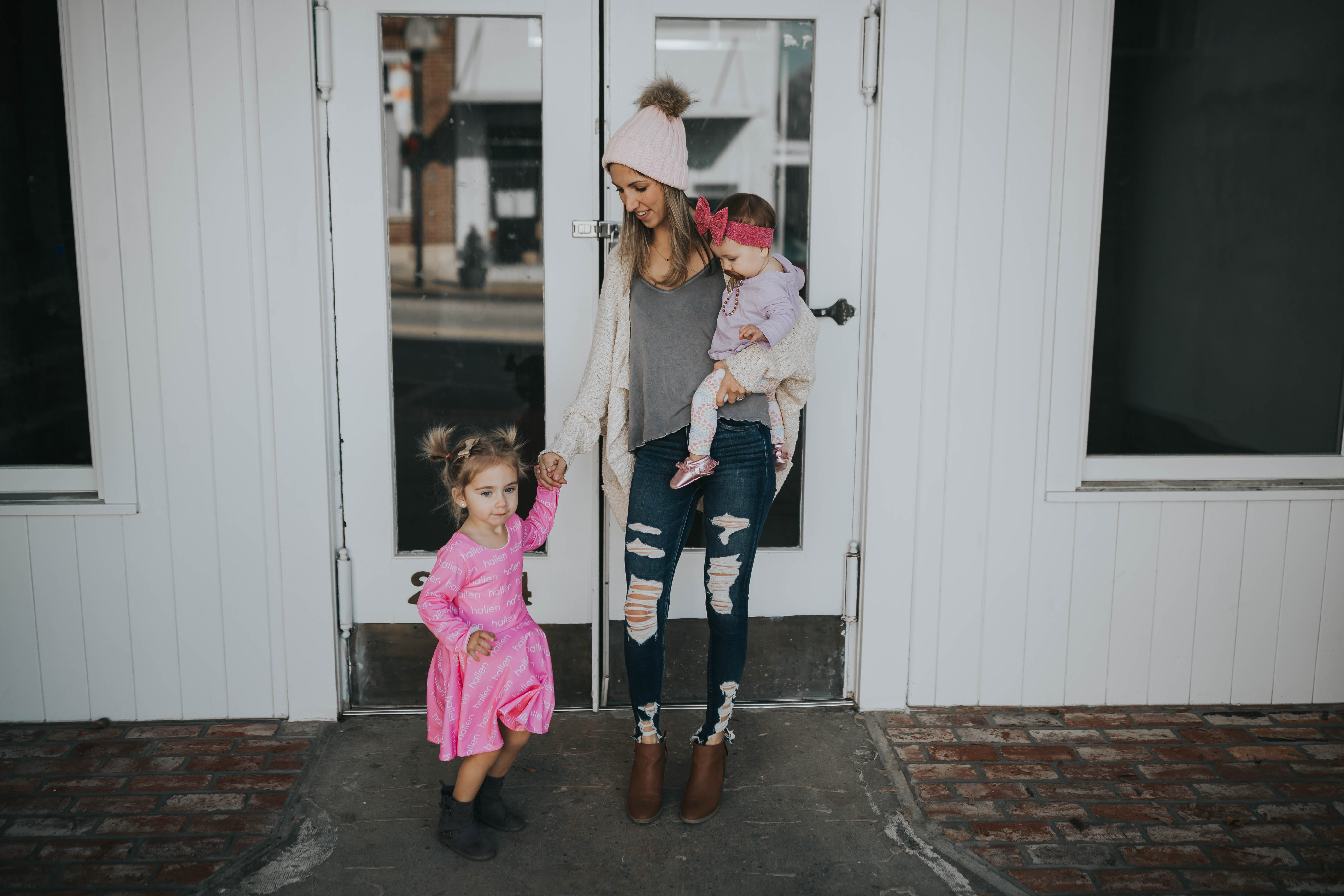 What a way to start the New Year. I went to a New Year party by myself, while Kevin stayed home with the girls, because he was so sick. I felt awful for him. A couple days later, Hallen drank out of his cup, and I swear that's how she got it. So, we've been doing nothing buy cleaning the house, washing our hands, sleeping, washing clothes, wiping noses, and decluttering the house in between all of the cleaning. Hopefully next week will be like a reset button on everyone's health, and we can start the New Year right!
So, aside from the flu and a really clean house, we do have some goals for this year, and I figured …what better place to write them down and keep me accountable other than my blog! So, let's start:
Grow my photography business. Specifically birth photography…I'll be rolling out a "Motherhood Package." It'll consist of maternity, birth, and newborn either as one big package or a la carte. Whatever floats your boat. So, if you happen to know someone in the Charlotte area, I'd love a referral!
DATE NIGHTS!!! We've been saying this for a long time, but never actually had a steady date night. And we said this during marriage counseling years ago! So, it's about time to put it in place. No matter the cost of a babysitter, we're going on one real date night a month. No friends included. Just Kevin and me.
Eat fully vegan. No explanation really needed. But, no "cheat" days. We both feel so much better without added dairy and animal products. Go watch "What the Health." Maybe you'll join us on this venture ha!
Create a simplified life…clean out closets, organize drawers, stop buying stuff we don't need, create a cleaning schedule, start putting stuff back where it came from instead of just tossing it down…Give me all your organizational tips!
Swap out products for clean ones. We started this last year with Beautycounter products (makeup and skincare) and essential oil cleaning products, but I'm still trying to do everything. And also reach more people about the terrible ingredients found in our products! I want everyone to know about Beautycounter. That's pretty ambitious, right?! EVERYONE!! But seriously, I need to swap out my plastic Tupperware for glass, make homemade detergent, find a safe mopping solution…So if you have some great swaps, tell me!
Do more yoga. I used to run 3-5 times a week, but running with a double BOB in our hilly neighborhood killed my back and tweaked my shoulders. Send me all of your favorite YouTube yoga classes!
Print photos out and hang them up! I'm a photographer, but by my home you wouldn't know it. And that's just unacceptable!
Read my Bible. Or just make time to have a morning/afternoon/or evening devotional. Since having children, it's hard to find time…or I just make up excuses to do other things.
Take one photo a day unrelated to blogging. Just my life. I'll be posting these on my personal account @kina_williams
Maybe get pregnant! There, I said it haha! We want more kids, so bring it on 2018!
What are some of your goals for this year? I love goal setting
And all of these photos correspond with a goal. You can try to play the matching game ;-P
Related