Organizing. Organizing. Organizing.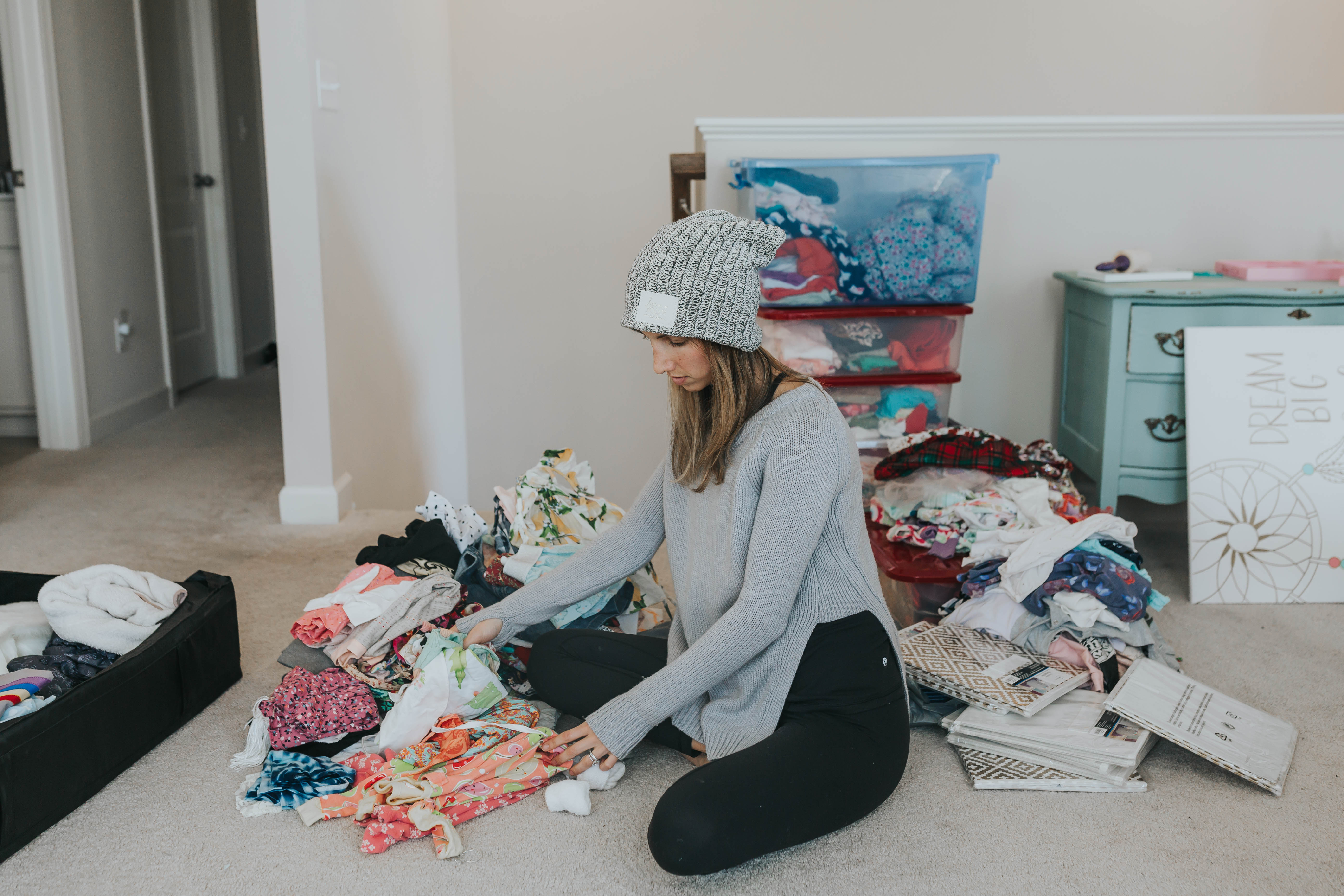 One of my goals this year was to create a simplified life, starting with our home. I want an organized, easy to clean, and just simpler living home. So, this means cleaning out every nook and cranny. Luckily, one of my best friends was doing the same thing and even started sharing Emily Ley's every day tasks with us for a simplified life. But, I knew that I needed to get all my rooms together as well as her little daily tasks. This weekend, we definitely tried to take it easy since everyone was flu free and we had no plans. We just had fun together, but we also organized a few closets. And I started organizing all the girls' clothes…like taking all of them down from the attic as well.
If you don't have girls, let me tell you about the mountains of clothes all over my house. M O U N T A I N S! Since Hallen was small, we did a lot of shopping small ( a lot of handmade clothing). We loved to support them, and then got involved with their shops, so those clothes piled up (happily, of course), but everyone also wants to buy girls clothing for gifts as well, because who wouldn't ?! It's so darn cute! All the skinny jeans, tulle, boots with the fur, big bows, etc. So, needless to say, for the past 3.5 years, the clothes have just been piling up. There are also so many sizes with kids, right? And then who knows how many girls we'll have, so I always hate to let things go. But, the time is now. I have more than enough clothes even if our next pregnancy was quintuplet girls! I pulled all the bins out, organized them by size (because somehow over the past couple months, it's gotten really unorganized with me grabbing random things for Hazel).
I've already done three Goodwill runs (not only with baby clothes, but extra kitchen dishes, utensils, my clothes, Kevin's clothes, things I didn't even know we had…), and I know there are probably five more to come once I'm done combing through our house. I just don't want S T U F F to fill our home. I don't need to be a hoarder to be happy. Clutter gives me anxiety and is really a first world problem, right? So, I'm hoping to clear it all out, and not let much back in!
What are some of your BEST organizing tips? I need some closet ideas for the girls and us. I also have a closet under my stairs that I need ideas for. Even the pantry! Give me some tips for every room that'll make my house easy to understand so that everything has a place. And maybeeeee tell me I need to go through the girls' clothes again to get rid of EVEN more!
{And don't act like you don't organize in your beanies! ha!}
Related