Trendy Tots Tuesday: Dapper + Crown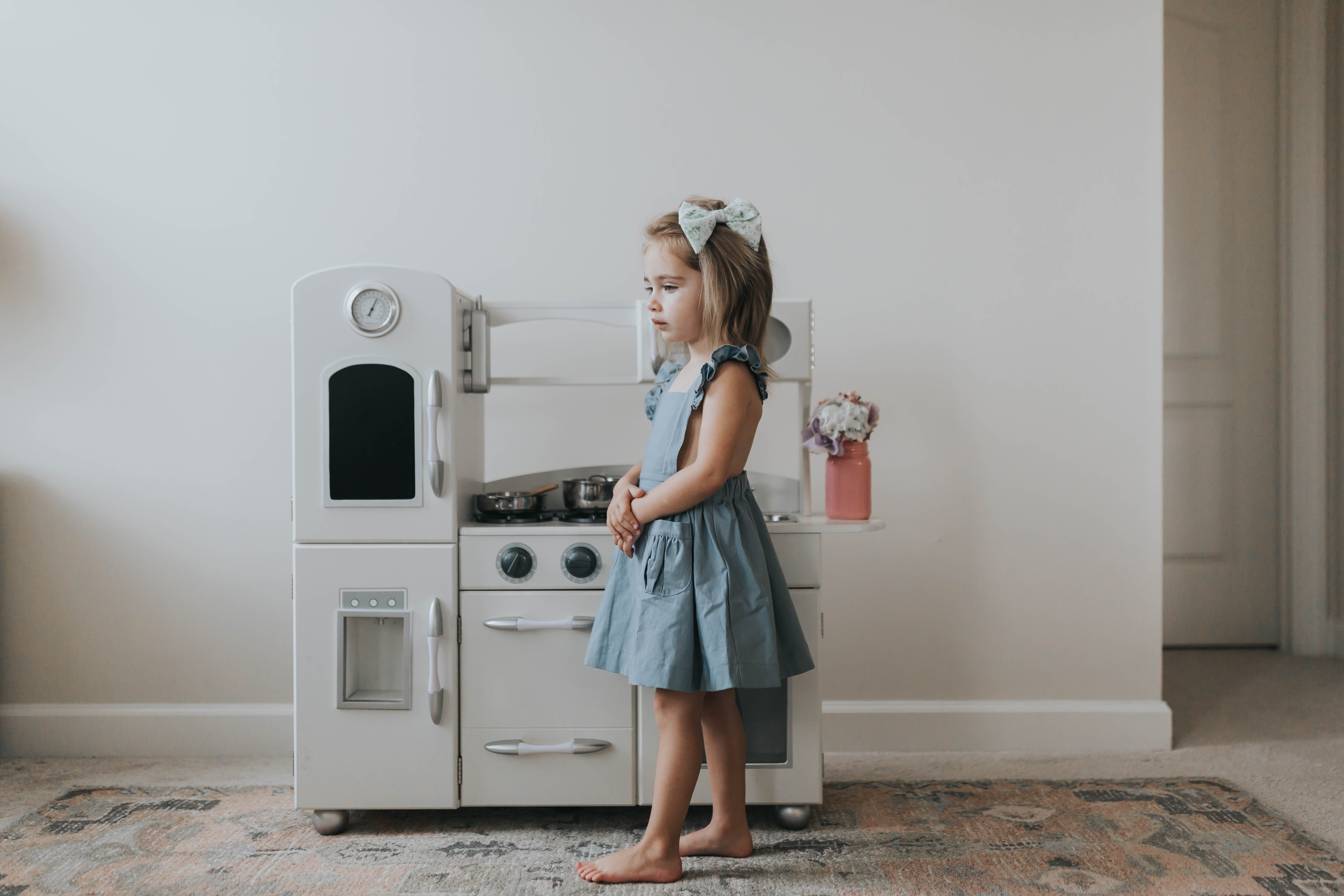 Are you guys ready for some serious cuteness overload? I've found the most gorgeous, vintage/ school girl/ traditional clothing for your little girls at Dapper + Crown Clothing. They are tailored to fit your mini me perfectly. If you're like me and like dressing your little girls in timeless pieces, these are calling your name. We received the Willow Dress and the Mackenna Dress.  And I couldn't even say which one I like more, because they're both so unique in their own way.
Hallen was sold once she knew the Mackenna dress had pockets. I had to bribe her not to sleep in it ( because selfishly, I know she gets super sweaty when she sleeps and I didn't want to wash it yet😜).
When she put it on, I felt like it instantly transported her back in time, which I LOVED! I love a classic silhouette. If I would have had ribbons and pearls, I would have put those on her!
And the fact that she could still explore and do all of the silly things she loves to do is a plus!
The Willow dress is a dream as well. I fell in love with the name of it first (I'd love to have a daughter named Willow, but I just can't do that to her…Willow Williams. Just can't. So all the Willow babies out there, just know that I wish I could use your name…and you NEED this dress!
You can dress in it for all seasons since you can layer tops under it or leave it like a tank.
I know we're all looking for styles that can be played in and also taken to church or on a "date night" with daddy. These are those dresses! And all Hallen will wear right now are dresses, so I'm happy to add these into the rotation. Mom win!
(Both dresses styled with bows from Harper Kate and Co. You can find the cranberry one here and the watercolor floral one here.)
Related