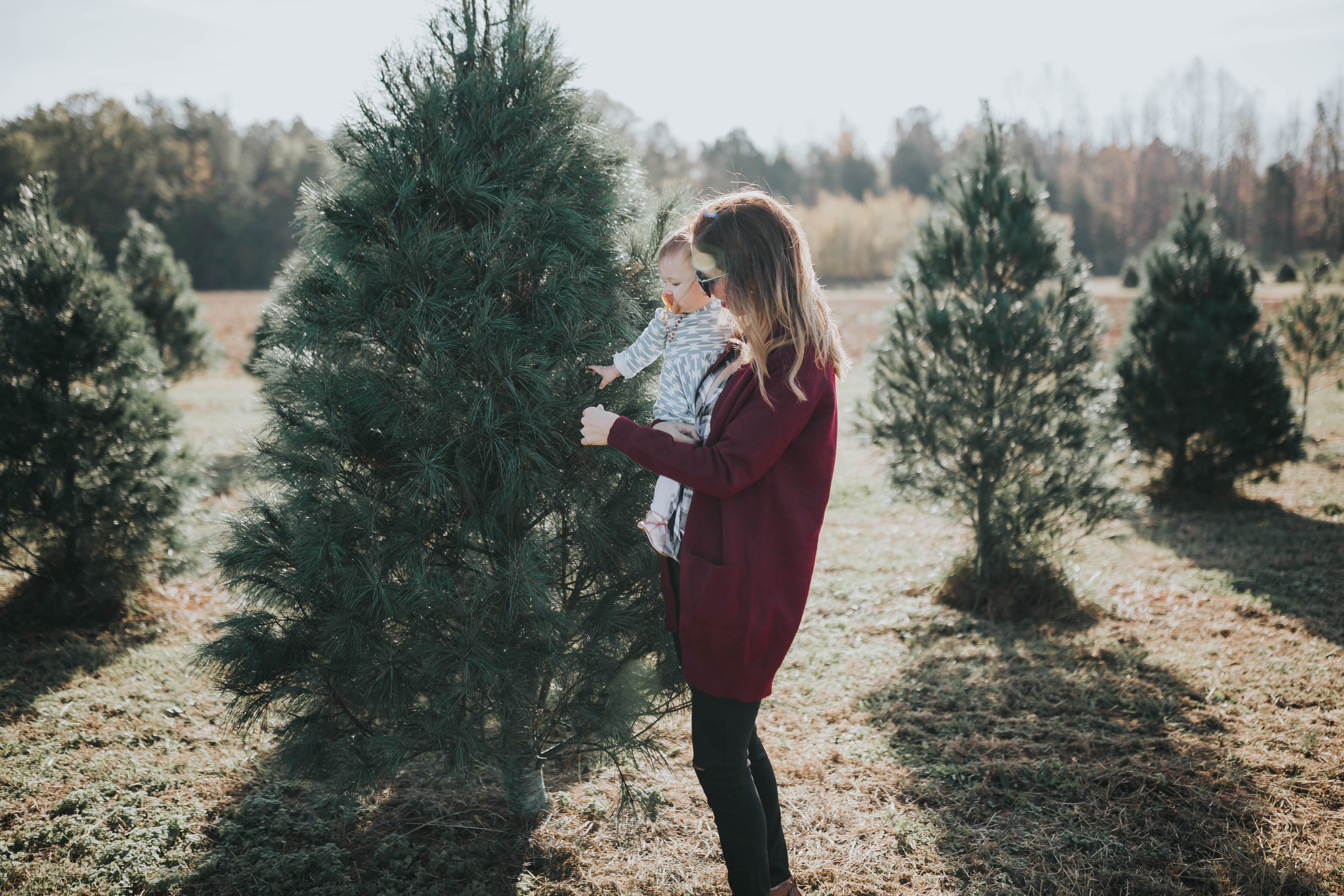 Here's a short list of shops I've been lucky enough to work with or lucky enough to stumble upon and fall in love with! I have the list for you first, just like with the children's gift guide, and then some photos!
If you have any questions or need some more ideas, just let me know!
Clothing
Apricot Lane, Charlotte (You're going to want to BE there for Black Friday! First 30 customers will get a FREE sweater (navy, beige, or gray). Then there will be a tier sale the rest of the day. From 7-8am, 40% off entire store. 8am-12pm, 30% off entire store. Rest of day is 25% off!)
-My favorite go to boutique in Charlotte. Trendy and comfortable for a mama on the go all the time!
Love the Mother pocket tee! Super comfy!
If you're pregnant or nursing, their clothes are PERFECT! Some of my favorite sleeping bras and lounge clothes. THey're jeans are also fantastic, because of their patented crossover panel!
Blanqi  (Black Friday deals already happening! Leggings 1/2 off!)
BEST leggings ever! I lived in their maternity ones and still live in their high waist postpartum. They go up SO high, so you're all smoothed out, and you don't have to worry about your tummy showing when you nurse. You stay warm and covered.
My favorite cupped nursing tank. It's so smooth, and it doesn't flatten you down like so many nursing tanks.
Adorable clothing you can find at Nordstrom. I had a summer dress that I wore so many times. And I'm eyeing a sweater dress and sweatshirt dress right now. They'd both be perfect with some flat OTK boots!
Cutest graphic tees. Love this small shop, because it's Christian based, and the sayings on the shirts just make my heart happy. You can find some for you and the babies here.
This shop is really cool. They commission 'cause art' from artists worldwide that celebrates work of selected non-profits. And then, they sell those pieces that give back to those non-profits. Such a great gift idea. It really does keep giving!
If you're looking for nursing wear made easy and still fashionable, this is your shop! I love how nursing is at the forefront of every design, and the clothes are still cute. No frump! My favorite is their nursing tee and their original tans to wear under tops.
EVERYTHING! I'm obsessed with almost every piece from the store right now, but specifically their super high waisted skinny jeans. I love how high they are, and how tight they are. I have problems with my small calves, and these fit them perfectly. I know it sounds kind of funny, but these were made for me!
Accessories
Hallen loves that she can have a little diaper bag just like I have for all of Hazel's ( and her own) things. They have adorable prints, and the diaper bag I have has a lot of great compartments for organizing.
Best sunnies. Hands down. And they just got children's eyewear! Love the styles and that they're polarized!
Beautifully handmade ring slings. I have one that has rose gold rings, and I just love the ease and practicality or wearing Hazel in her slings.
Sudio Sweden (NOVEMBERDAYS)
I've used my wireless headphones so much! They're chic and easy to bring everywhere!
I have three different colors. Enough said. You need one..or maybe three! Favorite diaper bag I've ever owned!
Ringly (use code DearNovemberDays10)
The most chic activity tracker you'll ever own! I've loved my Ringly bracelet to track my activity. If you're looking for a piece of smart jewelry, you'll want to add this to your list!
Mommy and Me
This is a great small shop for some mommy and me attire! I lived in my nursing romper over the summer. And I hardly ever am able to wear rompers, because I'm tall, so they ride up, but I gave her my measurements, so it fit perfectly! And it was something that is just easy and comfortable to wear with two kiddos!
I also put this small shop in my Children's Gift Guide, but she creates unique mommy and kids' tees! The tees become my favorites, because they're so soft and the sayings are so true to my life! My favorite one is "Ain't No Shame in the Minivan Game."
This shop was also in my Children's Gift Guide, but figured I should put it on here too in case you're looking for some chic holiday wear. You can dress like your mini me, or fly solo to a work party in her creations!
Decor
Mod Wood Co (use code MWCFriend for a discount)
Everyone needs one….or ten of these personal signs in their home! I have two, and am already planning out a few more for the girls' rooms and our master!
Shoes
Sole Society (They're THANKFUL sale started today! Selected styles are up to 50% off!)
All of my staple shoes are from Sole Society. My FAVORITE pair of booties is from here, and thank goodness, they still have a few left!
Jewelry
Fabulous Creations Jewelry (DND20)
She creates beautiful one of a kind jewelry. I loved my initial necklace and moonstone necklace in choker length.
Another great, mission based company company. They employ previously exploited women, teaching them, and empowering them. And they're jewelry is GORGEOUS! My favorite pieces are their long necklaces.
A once small shop that is growing rapidly. Her jewelry is delicate and the perfect feminine tough to everyday wear. My cross choker never leaves my neck.
Life's Journey Jewelry Creations (use code DEARNOVEMBERDAYS)
Breast milk jewelry. The creators make the most memorable jewelry, so it'd be the PERFECT gift for anyone. You can send them just about anything to incorporate into a custom piece. I have a breastmilk ring with my breastmilk from Hazel, Hallen's umbilical cord, and some glitter to represent our baby we miscarried.
Welly Merck (discount code Williams20)
Gorgeous, sleek watches. I have one in gold, and it's just so classy!
Beauty
Beautycounter (LOTS of fantastic Black Friday and Cyber Monday deals coming out! If you want to be texted or emailed a reminder, just send me a PM)
If you haven't heard me talk about it before, you've been missing out. I found Beautycounter last year when we really were in need of safer products to use on ourselves…especially for Hallen at the time. So, I started buying it little by little, and eventually decided to join the cause and become a consultant. They are working for us on Capitol Hill to create safer FDA standards in the beauty industry. They don't allow over 1500 ingredients in their products that are allowed in our things in America! Beautycounter is fighting for you and me. I could preach about it all day, but I really just want you to know that if you're looking for a "healthier" and safer skincare routine, makeup, or bath products, this it the top of the line. Beautycounter has won so many awards and been featured on GOOP, at JCrew, Vogue, PopSugar, and so many other outlets as something to buy from your friends! It's THAT good.
Related