Kroma iPhone Case Giveaway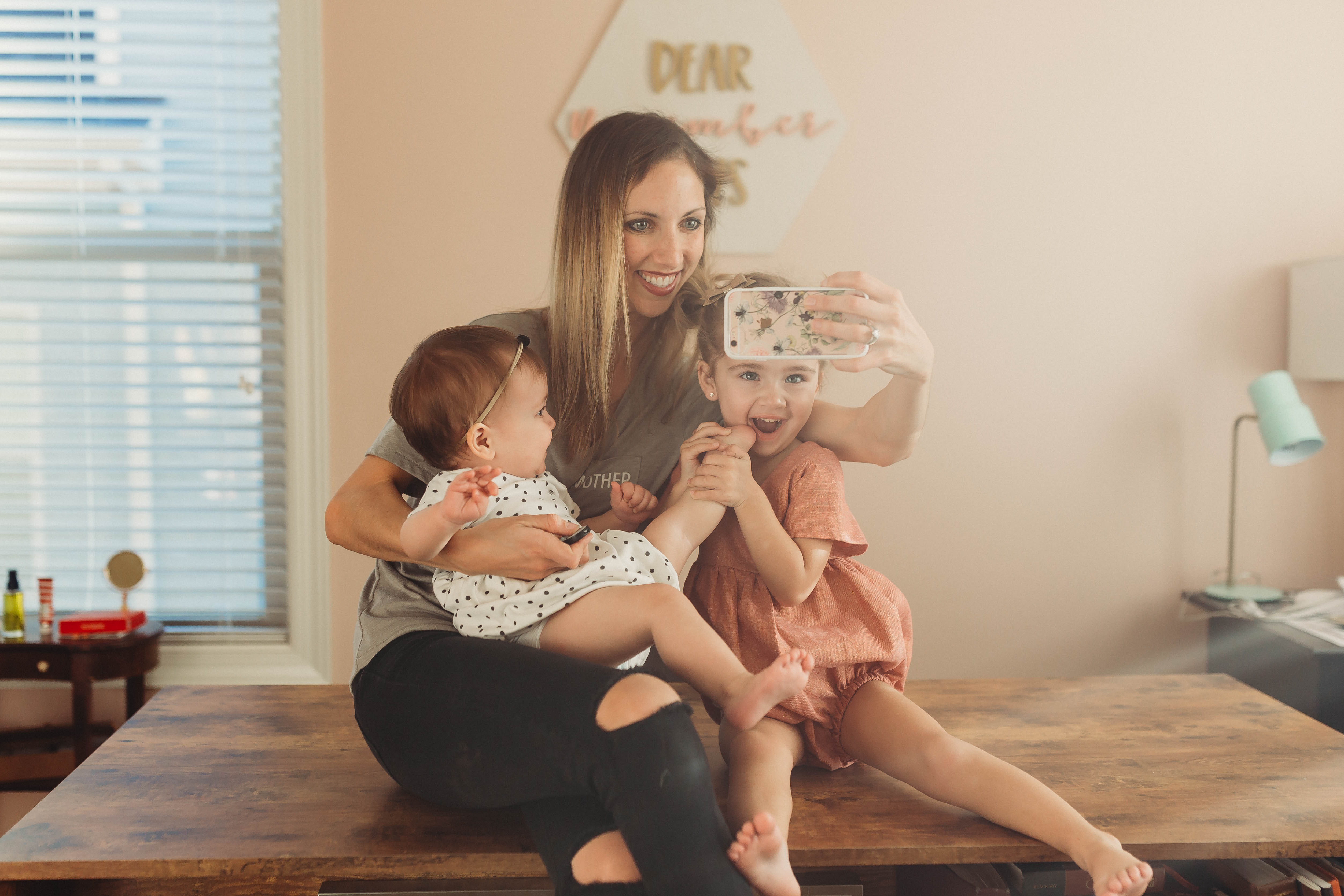 {GIVEAWAY at the end!}
If you remember some of my New Year goals, one of them was to swap out old products for safer versions. I've teamed up with Kroma to do just that! I've been using their cell cases for the past couple weeks, and love them.  When they first talked with me about an opportunity to collaborate with them, I knew I could check something off my list to change for the new year. And let's be honest, ladies, who isn't motivated to check things off. I love a little checklist! And on that "make safer" checklist is changing out all my plastic things to glass or safe plastic.
A phone case is something you don't really even think about. It protects your phone. Boom. Your done. But in reality, a lot of them are made with cheap plastics, and we're coming in contact with them on a minute by minute basis, but in my case, whenever I put it down, a baby finds it and starts chewing on it or a toddler picks it up and does who knows what. Kroma's cases are free of BPA, BPS, BPF, lead, mercury, and phthalates. If you know me, you know this is SUPER important to me if you've followed my Beautycounter journey. Normal day to day things that we use should be made safe. It should be mandatory. Thank goodness some companies are looking out for you and trying to change the standard.
So, aside from the safe aspect of Kroma cases, I love that the backplates and frames are interchangeable. I have three backplates (two floral designs and a polka dot) and two frames (white and coral), so you can always change up the look of your phone if you're anything like me and like to shake things up! Their florals are my favorite I've ever seen for phone cases. I love that you can see straight through them, and the designs are whimsical. The Kroma site is also a really cool site to navigate just to see how your phone will look. You can put your type of  iPhone in and the color, and then all the designs will show with your phone!
It's so funny, because since I've gotten these cases, I've had the extras lying around, and Hallen will always pick up a case and pretend it's her phone that she's talking on. She also pretends to text. She'll just sit in front of the TV with "her phone" (aka my phone case), and just casually text her friends. Her fingers are just twiddling around over the case while her eyes are focused on the TV. Makes me wonder…is that what she sees me always doing? Next goal…phone free time😂 It's kind of scary how closely kids mirror your actions, isn't it??
So, just in case one of your goals is to swap out essentials in your household with safer options for your family, Kroma and I are making it SUPER easy for three of you!
Here's the giveaway that I promised you at the beginning. If you made it to here, you might as well enter for a chance to win 1 Frame and 3 backplates ($70 value)!!
All you have to do is: 
Like my post on Instagram
Follow me
Follow Kroma
For an extra chance:
Comment on this post (leave your Insta handle, so I know it's you)

Subscribe to my blog!
Related